Flour Packaging
Flour Packaging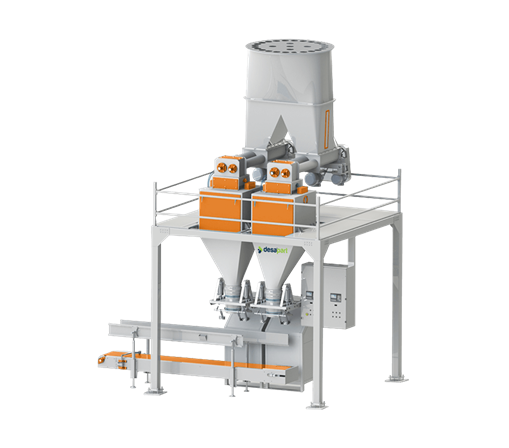 All parts are manufactured from St 37 steel and are electrostatic powder coated after being sand blasted first. • Able to pack 25 -50 kg packages. • Effective Sack Compacting Vibrator Weighing - Filling Speed: 6 ~ 8 sacks/min. • Quick Feeding Auger with 2,2 kW electric motor Slow Feeding Auger with 1.1 kW electric motor • Sack Compacting Vibrator with 1.1 kW electric motor.
All surfaces are electrostatic powder coated with inner surfaces epoxy grade.
Festo Brand, dry system (ISO 6431-32) valves, cylinders and air dryer.
Electronical system filling controller.
Sewing band has speed regulator driven in conformity with the sewing machine.